Duke Football: Blue Devils Jones, Giles-Harris declare for 2019 NFL Draft
Daniel Jones, the Duke Football quarterback, and linebacker Joe Giles-Harris will forego his senior season in Durham and declare for the 2019 NFL Draft.
The Duke Football signal callers is turning pro.
Quarterback Daniel Jones has announced that he will declare for the 2019 NFL Draft and forego his senior season with the Blue Devils.
Jones is projected as one of the top three quarterbacks to be selected in this years NFL Draft along side of Ohio State's Dwayne Haskins and Missouri's Drew Lock.
This announcement was anticipated for Jones, but once Oregon quarterback Justin Herbert announced that he would be returning to Eugene for another season, Jones shot up more and more draft boards.
If there was any doubt that Jones might stay at Duke for one more season, those thoughts were thrown out the window during the Walk-On's Independence Bowl where Daniel Jones put on a show.
Jones completed 30 of his 41 passes for 423 yards, five touchdowns, and one rushing touchdown.
On the season, Jones completed 60.5% of his passes for a total of 2,674 yards, 22 touchdowns, and nine interceptions. Jones also rushed for 319 yards and three touchdowns.
In his three seasons at Duke, Jones threw for 8,201 yards, 52 touchdowns, and 29 interceptions.
As for the defensive signal caller, linebacker Joe Giles-Harris has also declared for the 2019 NFL Draft.
Much like his teammates, Giles-Harris also is leaving one season behind in Durham to pursue his dreams of an NFL career.
The linebacker from Nyack, New York did not play for the Blue Devils since the victory over Miami on November 3 due to a leg injury.
In the games he played, Giles-Harris averaged nine tackles per game and totaled one sack on the season.
The 2019 NFL Draft will take place from April 25 through April 27 from Nashville, Tennessee but both Jones and Giles-Harris will be in the forefront in college all-star games, at the NFL Combine, and at the Duke pro-day.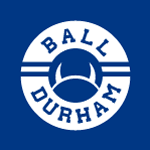 Stay tuned to Ball Durham at our Twitter, @Ball_Durham, and here at our website, balldurham.com, for the latest information regarding the Blue Devils and the 2019 NFL Draft.